Mass advertising on facebook groups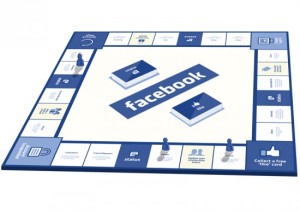 We are owners of hundreds of Facebook groups and have holdings in thousands of targeted Facebook groups in various niches in order to create a targeted campaign with a relevant audience all over the world containing tens of millions of active users every day. We are able to filter various niche markets to create precise lists and track changes in consumer habits.
The method we have developed is the use of a large digital display that appears in the Facebook groups in a variety of ways which aims to penetrate the consumer consciousness in a short time and lead to quicker action for the benefit of the advertiser.
The main goal is to create public familiarity with the service, product or general idea in hopes of branding the service, leading to recognition and mass exposure, so that it will be easy to influence public opinion, make changes in consumption habits in a timely manner and lead to very high conversion rates on a regular basis. We create the best chance of reaching effective target audiences that can deliver significant growth and remain in consumer consciousness over time.
Over time, we have added more winning methods to the main method, which proved to be particularly effective, and we used all resources available to us, of which Facebook offers to maximize the campaign that manages to have the most significant results from campaign to campaign from any other advertising media or method.
The character of the social groups shows signs of significant vitality, garnering hundreds of thousands exposures a day, and increasing daily by thousands of members with up to 30 percent growth each month.
Each group has two large and visible signs (Billboards) thus creating branding in the same manner as outdoor digital displays in the traditional media, with the possibility of rotation and movement by adding links and text.
The general mission of Media Mails is to invest in developing and retaining these targeted groups, in order to increase traffic and create quality potential customers for our advertisers.
Thank you for taking the time. We hope that you feel inspired by what we have to offer and take away some essential information about new possibilities for the future of your business.